All HealthKneads Massage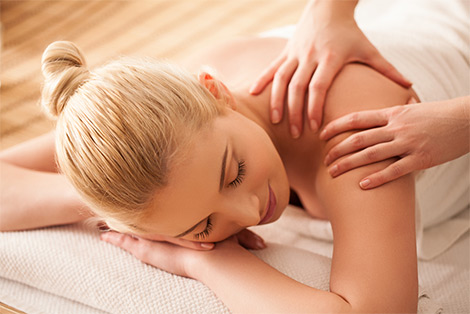 For over 30 years, All HealthKneads Massage has been providing the Ogden, UT area with truly relaxing, therapeutic massages. We are a locally owned and operated small business, as well as a proud member of the American Massage Therapy Association. Learn more
Massage in Ogden, UT
Whether you are a hardworking businessperson, a devoted parent or a serious student, everyone deserves a little relaxation and replenishing every once in a while. Here at All HealthKneads Massage, we are proud to offer reasonably priced, personalized and effective massage services to a wide range of different customers. We strive to make every customer experience a relaxing and welcoming one, and we are dedicated to customizing your massage to your needs and preferences. We have helped thousands of customers since going into business in 1991, and we cannot wait to give you the best possible therapeutic massage in Ogden, UT.
All HealthKneads Massage offers a broad list of treatments and therapies, including therapeutic Swedish massage, cupping treatments, pregnancy massages, face lift massages, ionic foot bath treatments, reflexology treatments and many other options. Our owner is a certified infant massage instructor, and we provide classes for families to learn how to massage their babies. As a proud member of the American Massage Therapy Association, we have the expertise and resources necessary to give you a wonderful massage in Ogden, UT. Here are just a few reasons why you should come to All HealthKneads Massage for your next relaxing treatment:
We are a proud locally owned and operated business in Ogden, UT.
We provide a wide range of different massage services, from Swedish to reflexology.
Our owner is a proud member of the American Massage Therapy Association (AMTA) and the International Association of Infant Massage (IAIM).
We have been serving the local community for over 30 years.
We offer discount price bundles for your convenience.
---
Areas Served
Providing Massage Therapy to our neighbors in:
Washington Terrace, UT
Roy, UT
Ogden, UT
Kaysville, UT
South Ogden, UT
Sunset, UT
Clearfield, UT
Layton, UT
West Haven, UT
Weber County UT
Davis County, UT
Riverdale, UT