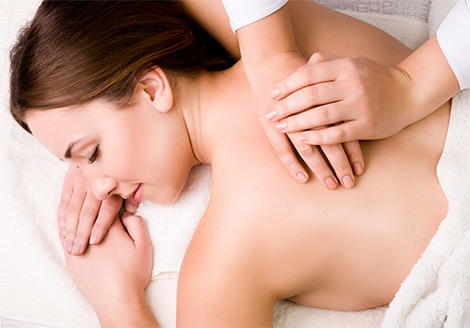 Here at All HealthKneads Massage, we believe that each client is different and that it is up to us to give them the unique massage services that they need. We strive to keep our prices reasonable because we also believe that everyone deserves mental and physical relaxation and replenishment. In fact, we even offer discounted packages, which make lovely gifts for significant others, friends or even yourself. Here is a closer look at what All HealthKneads Massage proudly has to offer:
Traditional massage: If you are looking for a classic Swedish massage, All HealthKneads Massage will be happy to perform one for you.
Pregnancy and infant massage: As a certified infant massage instructor, our owner is uniquely suited to teach classes for infant massage in Ogden, UT. We also welcome pregnant women into our clinic and are happy to provide special massages meant to treat the aches and pains of pregnancy. An infant massage can be both relaxing and beneficial for your baby. Our one of a kind treatment allows for you to bond with your infant and interpret their non-verbal forms of communication. This delicate style of massage teaches you how to become more knowledgeable on infant baby cues. All HealthKneads Massage knows exactly how to soothe your baby with unique massage techniques. Infant baby massage is a personalized way to become more connected with your infant.
Reflexology: Do you suffer from chronic pain and stress? Reflexology involves applying pressure to a few distinct spots on your feet, hands, and ears in a way that can help ease your entire body. Take advantage of our reasonable prices and bundling discounts and give this service a try. Reflexology can do wonders for a body that is in pain. All HealthKneads Massage has experienced reflexologists that can pinpoint specific pressure points in your body. Our reflexology treatments can address and treat chronic pain you may be dealing with. Some of the benefits of reflexology are reduced pain, decreased stress and muscle tension relief. Give yourself peace of mind with a relaxing reflexology session from All HealthKneads Massage.
Craniosacral therapy: A gentle, hands-on approach that releases tensions deep in the body to relieve pain and dysfunction and improve whole-body health and performance. It can help ease both mind and spirit promoting deep relaxation. If you are not familiar with craniosacral therapy, please get in touch with us anytime to learn more.
If you or a loved one could use a thorough and calming massage experience, please get in touch with All HealthKneads Massage today. You can give us a call at 801-391-1959, or visit our Contact Us page.